I love fall movies. This is known.
Last year, I put together a quick post that highlighted the various movies I was excited to see and their release dates. It was pretty basic stuff that didn't quite stir me like I thought it would. I was excited for the season, all right. But it didn't introduce me to any new movies, nor did it create another gear of excitement for that year's movies in my soul. Maybe it was just a down movie year? Or maybe I didn't do it right.
Let's go with the latter. In this post, I've outlined 47 movies that are generating some kind of buzz for next year's Academy Awards — any buzz counts. In my estimation, these are the movies that people will be talking about in some form or fashion for the next five months, which means they are the movies on my radar this year. Will I see all of them? Probably not, that would be expensive for a guy who spends most of his money on food (or, yes, his upcoming wedding); rather, they're all movies that, if I see them, I'd feel fulfilled.
Because going 47/47 is unlikely, I decided to spend some time prioritizing the upcoming releases into several tiers. I'm trying to do a little more movie writing this year, so check back in to this page to find the links to some fresh movie blogs.
Without further ado:
Tier 1: The Ticket Is Literally In The Mail
Date: Sept. 20
Director: James Gray
Stars: Brad Pitt, Liv Tyler, Tommy Lee Jones
Description: Astronaut Roy McBride undertakes a mission across an unforgiving solar system to uncover the truth about his missing father and his doomed expedition that now, 30 years later, threatens the universe.
Date: Oct. 4
Director: Todd Phillips
Stars: Joaquin Phoenix, Robert De Niro, Zazie Beetz
Description: An original standalone origin story of the iconic villain not seen before on the big screen, it's a gritty character study of Arthur Fleck, a man disregarded by society, and a broader cautionary tale.
Date: Nov. 15
Director: Scott Z. Burns
Stars: Adam Driver, Annette Bening, Jon Hamm
Description: Idealistic Senate staffer Daniel J. Jones, tasked by his boss to lead an investigation into the CIA's post 9/11 Detention and Interrogation Program, uncovers shocking secrets.
Date: Nov. 15
Director: James Mangold
Stars: Caitriona Balfe, Matt Damon, Christian Bale
Description: American car designer Carroll Shelby and driver Ken Miles battle corporate interference, the laws of physics and their own personal demons to build a revolutionary race car for Ford and challenge Ferrari at the 24 Hours of Le Mans in 1966.
Date: Dec. 20
Director: J.J. Abrams
Stars: Daisy Ridley, Keri Russell, Adam Driver
Description: The surviving Resistance faces the First Order once more in the final chapter of the Skywalker saga.
Date: Dec. 25
Director: Sam Mendes
Stars: Richard Madden, Benedict Cumberbatch, Mark Strong
Description: Two young British soldiers during the First World War, are given an impossible mission: deliver a message, deep in enemy territory, that will stop their own men, and Blake's own brother, from walking straight into a deadly trap.
Tier 2: You Want To Grab A Beer And Go Watch Something?
Date: Already out
Director: Quentin Tarantino
Stars: Leonardo DiCaprio, Brad Pitt, Margot Robbie
Description: A faded television actor and his stunt double strive to achieve fame and success in the film industry during the final years of Hollywood's Golden Age in 1969 Los Angeles.
Date: Already out
Director: Lulu Wang
Stars: Awkwafina, Tzi Ma, Diana Lin
Description: A Chinese family discovers their grandmother has only a short while left to live and decide to keep her in the dark, scheduling a wedding to gather before she dies.
Date: Oct. 4
Director: Pedro Almodóvar
Stars: Antonio Banderas, Asier Etxeandia, Leonardo Sbaraglia
Description: A film director reflects on the choices he's made in life as past and present come crashing down around him.
Date: Oct. 18
Director: Taika Waititi
Stars: Roman Griffin Davis, Thomasin McKenzie, Taika Waititi
Description: A young boy in Hitler's army finds out his mother is hiding a Jewish girl in their home.
Date: Nov. 1
Director: Martin Scorsese
Stars: Robert De Niro, Anna Paquin, Al Pacino
Description: A mob hitman recalls his possible involvement with the slaying of Jimmy Hoffa.
Date: Nov. 22
Director: Marielle Heller
Stars: Tom Hanks, Matthew Rhys, Enrico Colantoni
Description: Based on the true story of a real-life friendship between Fred Rogers and journalist Tom Junod.
Date: Nov. 22
Director: Todd Haynes
Stars: Anne Hathaway, Mark Ruffalo, Bill Pullman
Description: A corporate defense attorney takes on an environmental lawsuit against a chemical company that exposes a lengthy history of pollution.
Date: Nov. 27
Director: Fernando Meirelles
Stars: Jonathan Pryce, Anthony Hopkins, Juan Minujín
Description: Behind Vatican walls, the traditionalist Pope Benedict and the reformist future Pope Francis must find common ground to forge a new path for the Catholic Church.
Date: Dec. 25
Director: Destin Daniel Cretton
Stars: Brie Larson, Michael B. Jordan, Jamie Foxx
Description: Just Mercy shadows world-renowned civil rights defense attorney Bryan Stevenson as he recounts his experiences and details the case of a condemned death row prisoner whom he fought to free.
Date: Dec. 25
Director: Greta Gerwig
Stars: Timothée Chalamet, Florence Pugh, Emma Watson
Description: Four sisters come of age in America in the aftermath of the Civil War.
Tier 3: This Is A Taylor Swift House
Date: Dec. 20
Director: Tom Hooper
Stars: Idris Elba, Taylor Swift, Rebel Wilson
Description: A tribe of cats called the Jellicles must decide yearly which one will ascend to the Heaviside Layer and come back to a new Jellicle life.
Tier 4: Is This Streaming Yet?
Date: Already out
Director: Dexter Fletcher
Stars: Taron Egerton, Jamie Bell, Richard Madden
Description: A musical fantasy about the fantastical human story of Elton John's breakthrough years.
Date: Already out
Director: Josh Cooley
Stars: Tom Hanks, Tim Allen, Annie Potts
Description: When a new toy called "Forky" joins Woody and the gang, a road trip alongside old and new friends reveals how big the world can be for a toy.
Date: Sept. 20
Director: Michael Engler
Stars: Matthew Goode, Maggie Smith, Michelle Dockery
Description: The continuing story of the Crawley family, wealthy owners of a large estate in the English countryside in the early 20th century.
Date: Sept. 27
Director: Rupert Goold
Stars: Renée Zellweger, Jessie Buckley, Gaia Weiss
Description: Legendary performer Judy Garland arrives in London in the winter of 1968 to perform a series of sold-out concerts.
Date: Sept. 27
Director: Steven Soderbergh
Stars: Meryl Streep, Gary Oldman, Sharon Stone
Description: A widow investigates an insurance fraud, chasing leads to a pair of Panama City law partners exploiting the world's financial system.
Date: Oct. 11
Director: Ang Lee
Stars: Will Smith, Mary Elizabeth Winstead, Clive Owen
Description: An over-the-hill hitman faces off against a younger clone of himself.
Date: Oct. 11
Director: David Michôd
Stars: Timothée Chalamet, Lily-Rose Depp, Robert Pattinson
Description: Hal, wayward prince and heir to the English throne, is crowned King Henry V after his tyrannical father dies. Now the young king must navigate palace politics, the war his father left behind, and the emotional strings of his past life.
Date: Nov. 1
Director: Kasi Lemmons
Stars: Joe Alwyn, Cynthia Erivo, Janelle Monáe
Description: The extraordinary tale of Harriet Tubman's escape from slavery and transformation into one of America's greatest heroes, whose courage, ingenuity, and tenacity freed hundreds of slaves and changed the course of history.
Date: Nov. 6
Director: Noah Baumbach
Stars: Scarlett Johansson, Adam Driver, Mark O'Brien
Description: Noah Baumbach's incisive and compassionate look at a marriage breaking up and a family staying together.
Date: Dec. 20
Director: Jay Roach
Stars: Margot Robbie, Charlize Theron, Nicole Kidman
Description: A group of women decide to take on Fox News head Roger Ailes and the toxic atmosphere he presided over the network.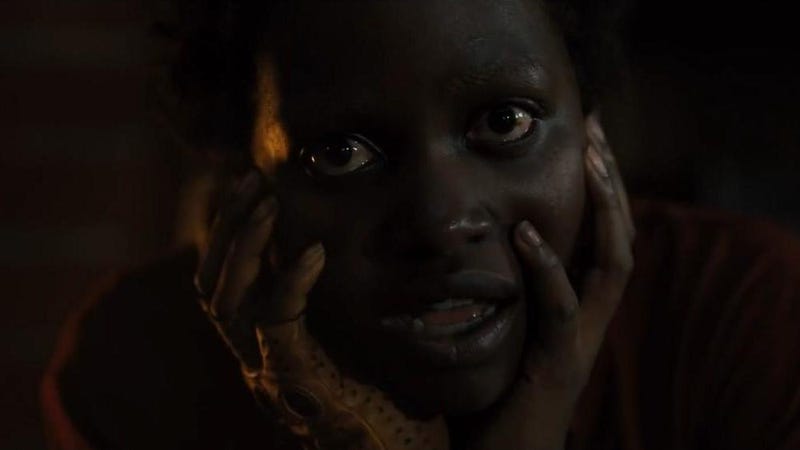 Tier 5: If It's Just Me And The Dog At Home, Sure I'll Throw It On
Date: Already out
Director: Jordan Peele
Stars: Lupita Nyong'o, Winston Duke, Elisabeth Moss
Description: A family's serene beach vacation turns to chaos when their doppelgängers appear and begin to terrorize them.
Date: Sept. 13
Director: Paul Downs Colaizzo
Stars: Jillian Bell, Jennifer Dundas, Patch Darragh
Description: A young woman decides to make positive changes in her life by training for the New York City Marathon.
Date: Sept. 13
Director: Lorene Scafaria
Stars: Constance Wu, Jennifer Lopez, Julia Stiles
Description: Inspired by the viral New York Magazine article, Hustlers follows a crew of savvy former strip club employees who band together to turn the tables on their Wall Street clients.
Date: Oct. 4
Director: Craig Brewer
Stars: Eddie Murphy, Wesley Snipes, Kodi Smit-McPhee
Description: Eddie Murphy portrays real-life legend Rudy Ray Moore, a comedy and rap pioneer who proved naysayers wrong when his hilarious, obscene, kung-fu fighting alter ego, Dolemite, became a 1970s Blaxploitation phenomenon.
Date: Oct. 11
Director: Joon-ho Bong
Stars: Kang-ho Song, Sun-kyun Lee, Yeo-jeong Jo
Description: All unemployed, Ki-taek's family takes peculiar interest in the wealthy and glamorous Parks for their livelihood until they get entangled in an unexpected incident.
Date: Nov. 1
Director: Trey Edward Shults
Stars: Alexa Demie, Clifton Collins Jr., Sterling K. Brown
Description: Two young couples navigate through the emotional minefield of growing up and falling in love.
Date: Nov. 27
Director: Rian Johnson
Stars: Katherine Langford, Ana de Armas, Chris Evans
Description: A detective investigates the death of a patriarch of an eccentric, combative family.
Date: Nov. 27
Director: Melina Matsoukas
Stars: Chloë Sevigny, Indya Moore, Daniel Kaluuya
Description: A couple's first date takes an unexpected turn when a police officer pulls them over.
Tier 6: Is It Nominated For Something Big?
Date: Oct. 4
Director: Noah Hawley
Stars: Zazie Beetz, Natalie Portman, Jon Hamm
Description: Astronaut Lucy Cola returns to Earth after a transcendent experience during a mission to space, and begins to lose touch with reality in a world that now seems too small.
Date: Oct. 11
Director: John Crowley
Stars: Nicole Kidman, Finn Wolfhard, Sarah Paulson
Description: A boy in New York is taken in by a wealthy Upper East Side family after his mother is killed in a bombing at the Metropolitan Museum of Art.
Date: Oct. 18
Director: Robert Eggers
Stars: Willem Dafoe, Robert Pattinson, Valeriia Karaman
Description: The story of two lighthouse keepers on a remote and mysterious New England island in the 1890s.
Date: Nov. 1
Director: Edward Norton
Stars: Bruce Willis, Edward Norton, Gugu Mbatha-Raw
Description: Set against the backdrop of 1950s New York, Motherless Brooklyn follows Lionel Essrog, a lonely private detective afflicted with Tourette's Syndrome, as he ventures to solve the murder of his mentor and only friend, Frank Minna.
Date: Dec. 6
Director: Tom Harper
Stars: Felicity Jones, Eddie Redmayne, Himesh Patel
Description: Pilot Amelia Wren (Felicity Jones) and scientist James Glaisher (Eddie Redmayne) find themselves in an epic fight for survival while attempting to make discoveries in a hot air balloon.
Date: Dec. 13
Director: Terrence Malick
Stars: August Diehl, Valerie Pachner, Michael Nyqvist
Description: The Austrian Blessed Franz Jägerstätter, a conscientious objector, refuses to fight for the Nazis in World War II.
Tier 7: Probably Not, But I'm Aware Of Its Existence
Date: Already out
Director: Joanna Hogg
Stars: Neil Young, Tosin Cole, Jack McMullen
Description: A young film student in the early '80s becomes romantically involved with a complicated and untrustworthy man.
Date: Oct. 25
Director: Dan Krauss
Stars: Alexander Skarsgård, Nat Wolff, Adam Long
Description: A young American soldier in Afghanistan is disturbed by his commanding officer's behavior and is faced with a moral dilemma.
Date: Nov. 8
Director: Roland Emmerich
Stars: Patrick Wilson, Luke Evans, Dennis Quaid
Description: The story of the Battle of Midway, told by the leaders and the sailors who fought it.
Date: Dec. 6
Director: Céline Sciamma
Stars: Noémie Merlant, Adèle Haenel, Luàna Bajrami
Description: On an isolated island in Brittany at the end of the eighteenth century, a female painter is obliged to paint a wedding portrait of a young woman.
Date: Dec. 13
Director: Benny Safdie, Josh Safdie
Stars: Adam Sandler, Julia Fox, Kevin Garnett
Description: Set in the diamond district of New York City, Howard Ratner, a jewelry store owner and dealer to the rich and famous, must find a way to pay his debts when his merchandise is taken from one of his top sellers and girlfriend.